Proudly standing on a rock in the heart of Cannes, the guest house Le Roc Fleuri is bathed in sunlight. And ardent accomplices, rays getting in through the colored Marchesa, on the gleaming chrome of the terrace, on land and azure tiles window fronts before diving on all sides in the large window.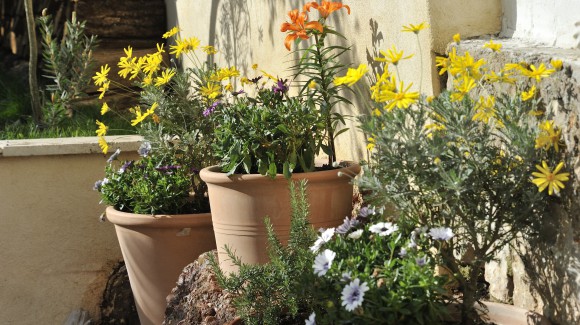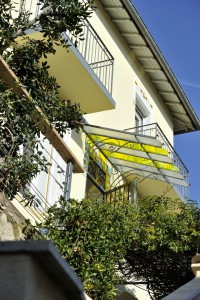 Stay at the Villa Roc Fleuri is cast off from the stresses and tensions of urban to give up the peace and relaxation. Here, furniture and decorative items come straight from Fanny's studio. boat cleats recovered on the boat of his father, a ship valve, the early century shutters … it does not need more to the artist to imagine the original towel, an original lamp or a head single bed.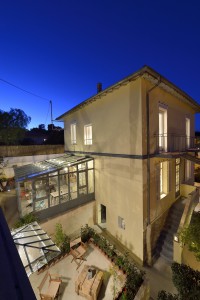 On board, 5 spacious and bright rooms and suites have been carefully prepared to welcome guests. 2 suites located in ground garden have a nice private terrace. Upstairs 3 beautiful bedrooms open onto the garden or the hills.
In the morning, palm, olive and bougainvillea little melodies come alive. These are the doves, robins and swifts that announce the dawn.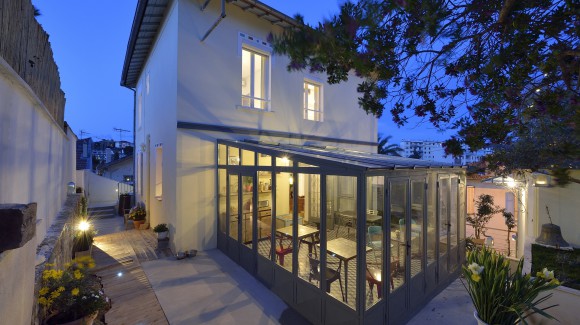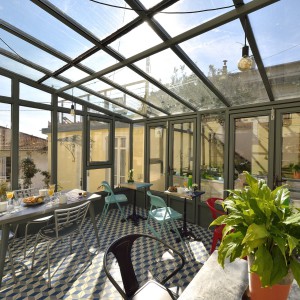 This is the perfect time to sit under the sun room. The aromas of tea, coffee and chocolate mingle with scents of jams. It is the ideal meeting place to chat with the owner of places to visit, restaurants to book or events not to be missed. The charm of the sun room also proves to dusk.
It sparkles on all sides and became the living heart of the guesthouse where we change the world around a glass on a table in metal or wood manufactured by Fanny. Comfortably seated, the visitors lose track of time, especially if they throw a look at the tiled psychedelic!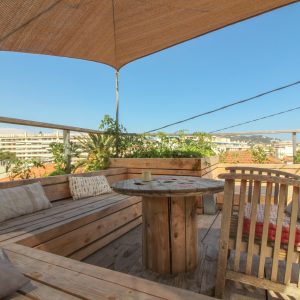 To fully enjoy the sun from the coast and take with you the tanned vacation, it is highly advisable to take the stairs to go up on deck. This wide wooden terrace bordered by wooden railings and steel transports its occupants.
Sunbathing, deck chairs, tables and colorful soft cushioning invite to trade with a refreshing drink or a nap. It will remain lit until nightfall, when filled, the guests return to their rooms.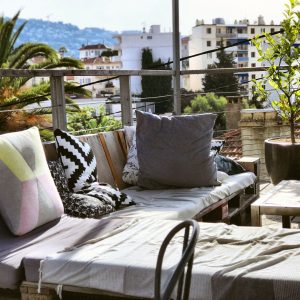 At a time of rest and reading, a comfortable bench welcomes travelers under the canopy of bougainvillea. At sunset, it will illuminate small lights of the popular dance-like to enjoy the cool of the evening in the summer.
Behind the house, another small secluded location lends itself to meditation and daydreaming. Placed on a wooden floor, the bench faces the fresh and colorful flowers scattered on the rock.